Sporting Holidays in the UK
No matter if you are an active person looking for sporting holidays or prefer to only watch on one of our luxury cruises, you don't have to go far to enjoy sports. The UK is a premier sporting destination for a variety of sports and a host to a number of prestigious sports events. The Olympics probably won't be held so soon if you perhaps missed the 2012 London Summer Olympic Games but there are many sports to enjoy playing and watching in Britain each year. The highlights include: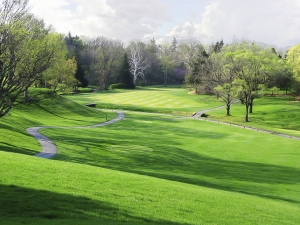 Golf. There is no better place in the world to play golf and buy golf clothes than the home of golf – Scotland. While the origin of the sport remains a matter of debate, there is no doubt that golf as we know it today was developed by the Scots as early as the Middle Ages. We recommend the Old Course at St Andrews which is widely regarded as the oldest golf course in the world and a host of many prestigious golf events. Another premier golfing destination is Muirfield in Gullane that will host the 2013 Open Championship. But if you would prefer a golf course closer to London, you can visit the Wentworth Club in Virginia Water that annually hosts the BMW PGA Championship since 2007.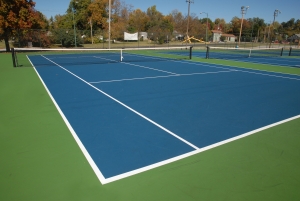 Tennis. Britain is also a Mecca for tennis fans and players who come to London from all over the world to be a part of Wimbledon, even if only as spectators. It is the oldest and widely considered the most prestigious tennis tournament in the world. One of four Grand Slams (the other three being the Australia Open, French Open and US Open) is held annually in late June and early July, while the finals are always played on the second Saturday (Ladies' Singles) and second Sunday (Gentlemen's Singles). Besides Grand Slam, London also annually hosts the ATP World Tour Finals that is played by top 8 players of the ATP Ranking. It is held at the O2 Arena every November.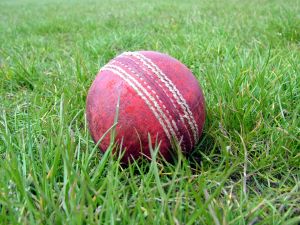 Cricket. Besides national championship, Britain is also regularly hosting many prestigious international cricket tournaments. In 2013, London, Birmingham and Cardiff will host the last ICC Champions Trophy as it will be replaced by the ICC World Test Championship. The inaugural World Test Championship was supposed to be held in England in 2013 but it was postponed to 2017 due to financial reasons. But there is good news for cricket fans. In 2013, The Ashes will be hosted by England again. The most important cricket competition – the World Cup will be hosted by England and Wales in 2019 (for the 5th time).